The Agricultural Societies Council of SA coordinates a number of Young Judges Competitions with the State Final held annually at the Royal Adelaide Show. The Championships are the training ground for future judges with many of the finalists already judging or being an Associate Judge at local country shows.
The Competitions are open to any interested youth and SA Country Show finalists who are over 15 years and under 25 years on 1 May in the year of the state competition and are South Australian residents.
The winner of each State Final Competition marked with an * is invited to participate in the National Young Judges Final which is rotated around each state in Australia.
National finals are held when four or more states have a representative.
The 2022 State Champions will represent SA at the 2023 Agricultural Shows Australia National Finals, held at the Launceston Royal Show in October 2023.
South Australian Young Judges Competitions include:
Alpaca - Fleece and Animal*
Angora Goat & Mohair Fleece
Beef Cattle *
Beef Cattle Young Paraders *
Dairy Cattle *
Dairy Cattle Young Paraders *
Grain
Meat Sheep *
Merino Fleece *
Merino Sheep *
Poultry*
Prime SAMM
2022 Young Judges & Paraders State Championships Timetable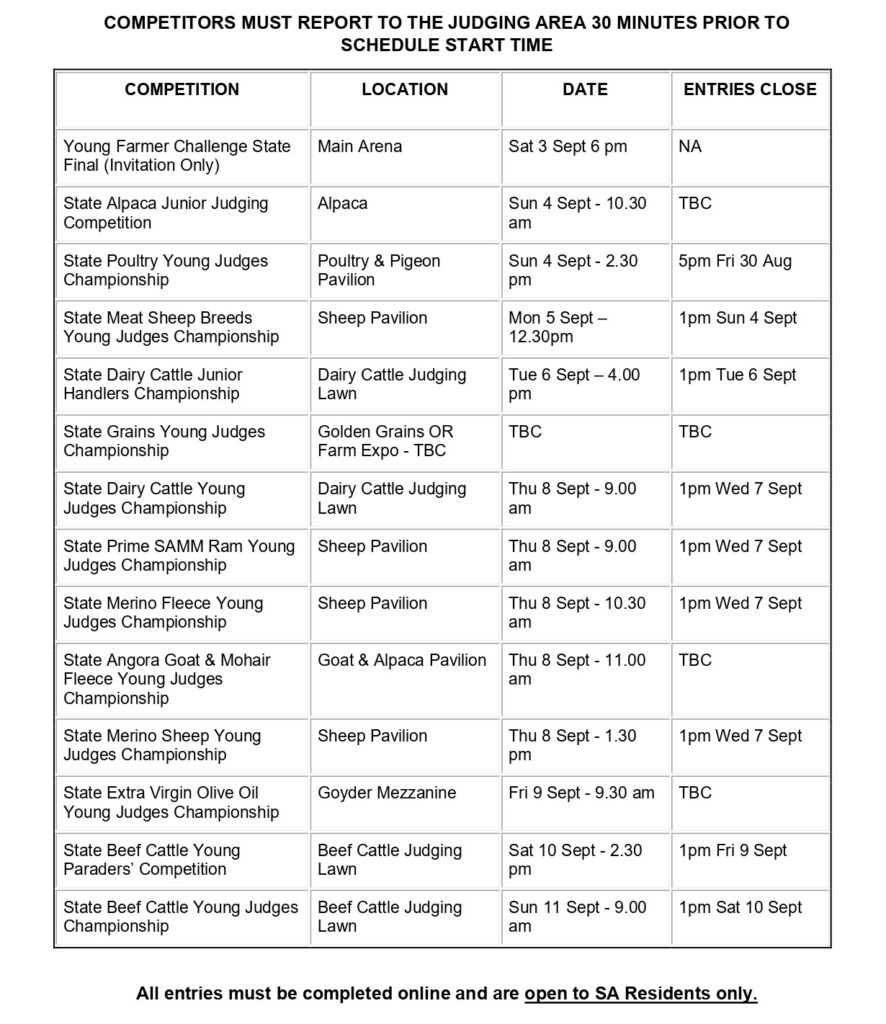 Entry Information
The 2022 Competition Schedule is available for download and entries are open!
Download the Schedule and enter via the Royal Adelaide Show website or follow the links below!
Any questions relating the the event can be directed to the Ag Societies Council on (08) 8210 5230.
Any questions relating the state events can be directed to the Ag Societies Council on (08) 8210 5230.
For more information or support in running Young Judges & Paraders competitions at your SA Country Show contact our Young Judges State  Coordinator, Jacqueline Francis.
Jacqueline Francis
Ph: 0476 556 963
Email: youngjudges@sacountryshows.com
Sponsors
The Agricultural Societies Council of Inc acknowledges and thanks the following major sponsors of the South Australian State Young Judges Championships: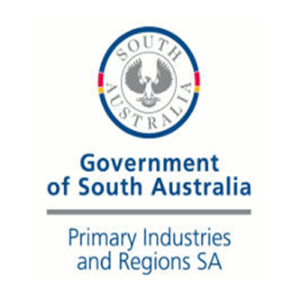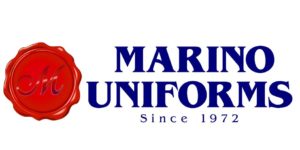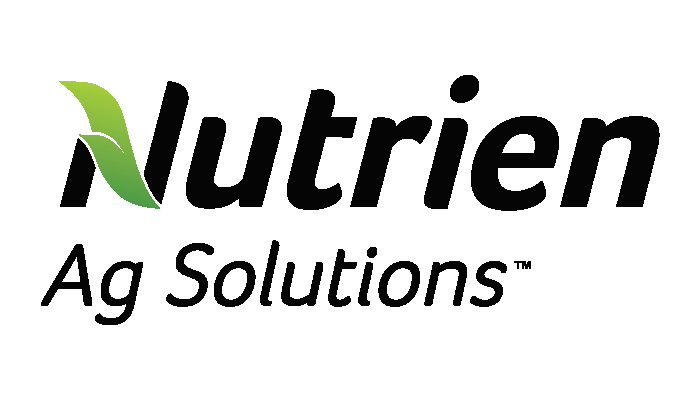 Thank you to all of our sponsors
A J & A T Lock
Agricultural Societies Council of SA Inc
Allingtons Outpost
Australian Ayrshires - SA Branch
Australian Stud Sheep Breeders Association Ltd SA
Caitlin Heppner
Catherine Courtney
Days Whiteface
Galaxy Park
Grant Waterman
Hall Family
Herefords SA Inc
Jacqueline Francis
Mohair Australia Ltd - SA branch
Registered Dairy Cattle Association (SA)
Rex & Leah Liebelt
Rosemary Miller
SA Poultry Association Inc
SA Stud Merino Sheepbreeders' Association
Semex Pty Ltd
Shorthorn Society of Australia, SA
Ted Lehmann
The Junior Heifer Expo Association
The Taylor Family
Viterra